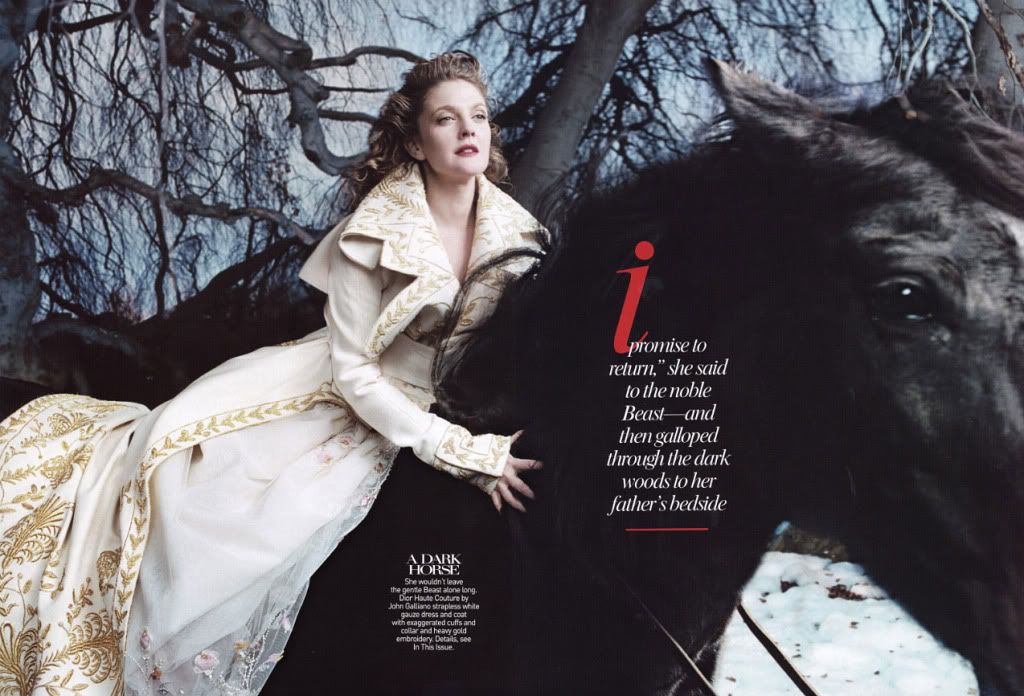 In my opinion, the most important aspect for an editorial to came out right is the styling... Photographer and stylist most of the time discuss the main theme of the photos, and what clothes will suit it best, according to the location, the colors, the type of photograph or just the trend that they want to higlight. It may seem easy to just take clothes from a rack put it together, and dress the model, but it's not at all. A lot of thought need to go under the wardrobe because in most of the cases they express the whole feel of the shoot, clothes as well as the model need to be in balance and became the focus of each shot.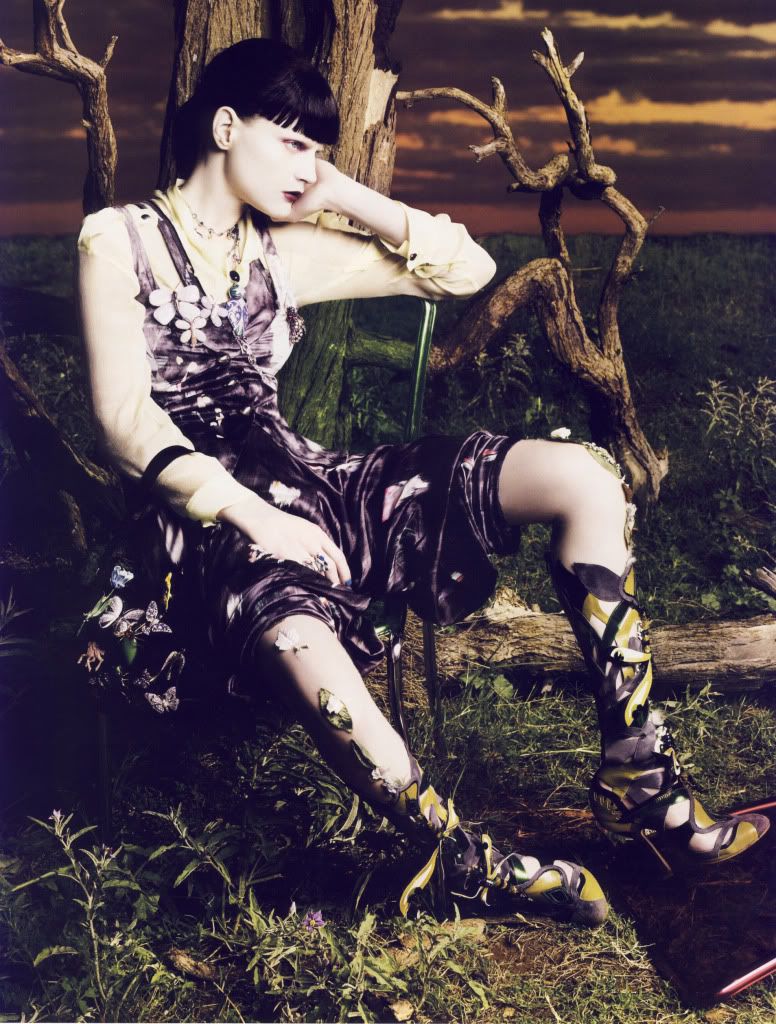 Each stylist works a different way, and has a signature way of putting clothes together. Some like things clean and nice, others love to do layering ore use a garmet where it shouldn't be worn, and others add something that is off making it unperfect. As said in "The September Issue", Vogue's Creative Director, Grace Coddington may, argueably be the best stylist in the world, she has done some amazing job for American Vogue, specifically I love her in the fairytale editorials.
Other stylists I admire are George Cortina who has done amazing work for Vogue Nippon, his women are superstrong and uncompromising, not classical. Marie-Amélie Sauvé who has managed to print her french elegance and charm into more relaxed and imaginative work and my all time favorite, which is also Fashion Director of W Magazine, Alex White, she can literally do anything look incredible. It's a joy to see how the theme of the photos is well represented in the clothes.
These careers in the industry are vital, and it's a shame that now designers are asking to not break the whole outfit and use it as it is presented on the runway. As I see it once the sample is sent to the magazine for photographs is up to the magazine decide how they are going to style it. Designers should trust on their garmet alone to be recognizeable of the brand they are designing. Whats left for a stylist to work with if he or she should not break the look.
Pics:
1 Vogue April 2005 styled by Grace Coddington.
2 Vogue Paris April 2008 styled by Marie-Amélie Sauvé
3 Vogue Nippon May 2010 styled by George Cortina
4 W Magazine September 2009 styled by Alex White