I was watching t.v. last night, getting ready to sleep, when Bjork's "I Miss You" music video appeared, and I thought: "I can't believe I don't have a post about her yet". Bjork was my favorite singer/performer when I was in my young teens like 6 or 7 years ago, man that makes me feel so old.
Every new album, she came out with a completely different concept and her work is visually a great source of inspiration and just a beautiful collection of images. I remember I was the happiest 13 year old when I got the Bjork Live Box for my birthday. Thanks to her I also got to know my favorite film director; Lars Von Trier. Since she starred in the first movie I saw from him, Dancer in the Dark.
Pagan Poetry and Venus as a Boy are two of my favorite songs of all time. I just wish people would get to know her music and not just the Marjan Pejoski swan dress she wore for the Oscars. While I was getting this screencaps from her videos I saw Alarm Call again and I remembered her connection with Alexander McQueen, it's nice to recall how they created the Homogenic cover and their collaboration for the Fashion Rocks events, while watchin Joga, I instantly remember Alexander McQueen's Spring 2010 collection, those reptiles would live in that landscapes. I love to see how this creative couples influence each others work .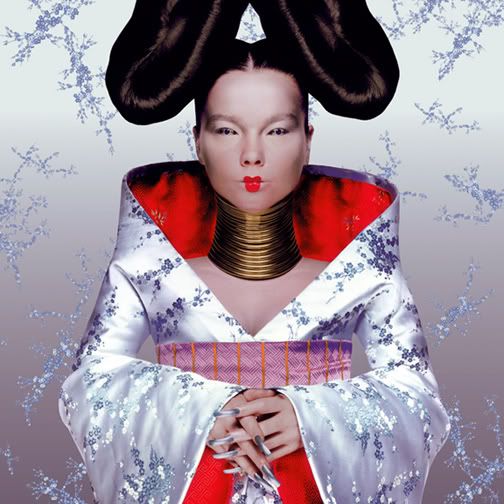 Björk - Pagan Poetry
Cargado por Bjork. - Ver más clips de música, videos en HD!