This is the second part of why I liked Vogue Nippon so much, if you happened to miss the first just scroll down or follow this
link
. I'll start by saying that the last post I wrote about how the magazine shows you the garmets on a bigger scale so you can really see it closely, here's an example.
For the May issue there was a blogger's article, featuring Yvan Rodic, Bryanboy, Jane Aldridge and Tavi, Tavi is even bigger in Japan, she had her own article as well about her trip to Tokyo.
There was also this rad fashion network thing which I could more or less understand because you get to see photos of which person is connected with whom, it's fun. I only wish I knew japanese.
And at the end, horoscopes which have also a nice illustration and changes every month.
In June the McQueen tribute was published with photos from his last collection.
There was this very cool editorial-buy section, where the model was a doll and the designer outfits were done in her size to fit her...
a page which recommended what to wear for different types of wedding and a funeral.
And the last and favorite was this glorious day-by-day journal of every outfit that Anna dello Russo wore during fashion week, my favorite part ever.
Every issue is also featured with critic, review and illustrations from the great Sarah Mower, her drawings are cute.
As you can see Vogue Nippon is the most interactive Vogue, and the editorials are no less impressive I will just post one image and the link on the bottom for you to see them if interested, cause they are all over in the internet, it made no sense to scan them and upload them again.
From May 2010,
here's
the rest.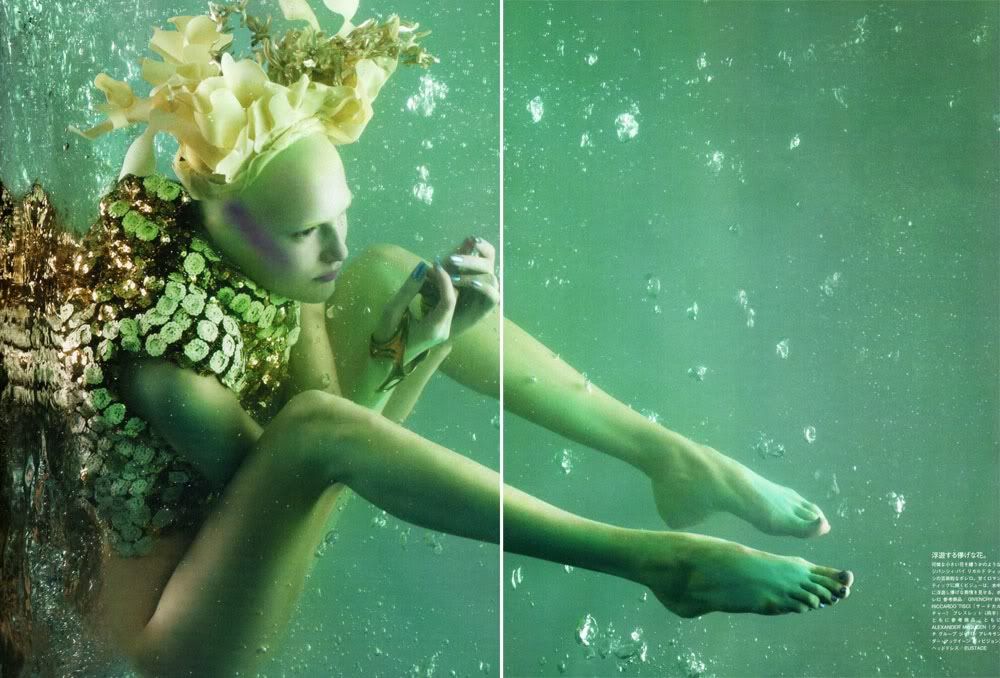 From May 2010,
here's
the rest.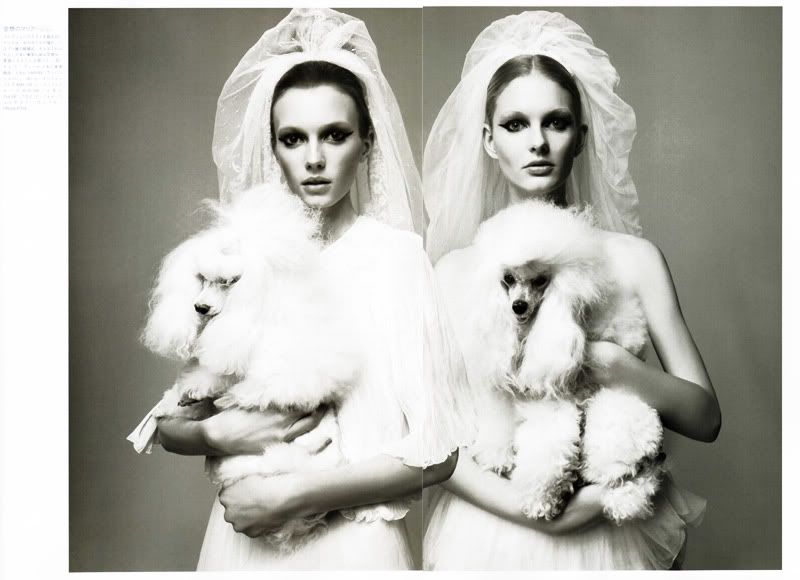 From June 2010,
here's
the rest.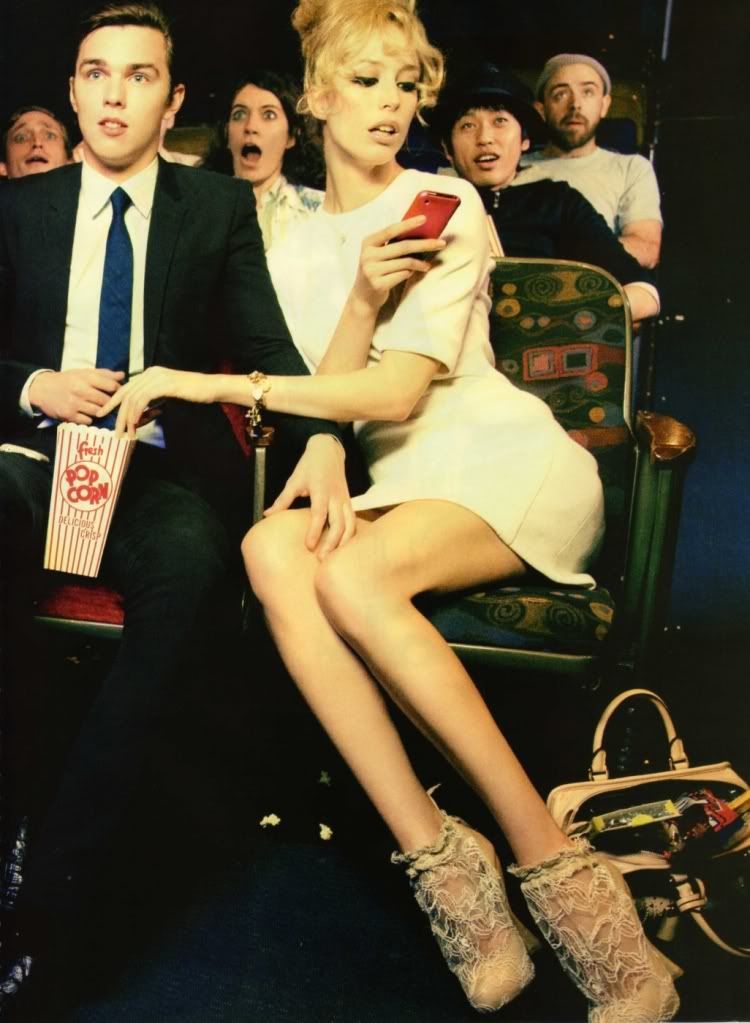 From June 2010
here's
the rest.